OUR WORKFLOW
Empowering Your E-commerce Success, From Captivating Photography to Strategic Development and Marketing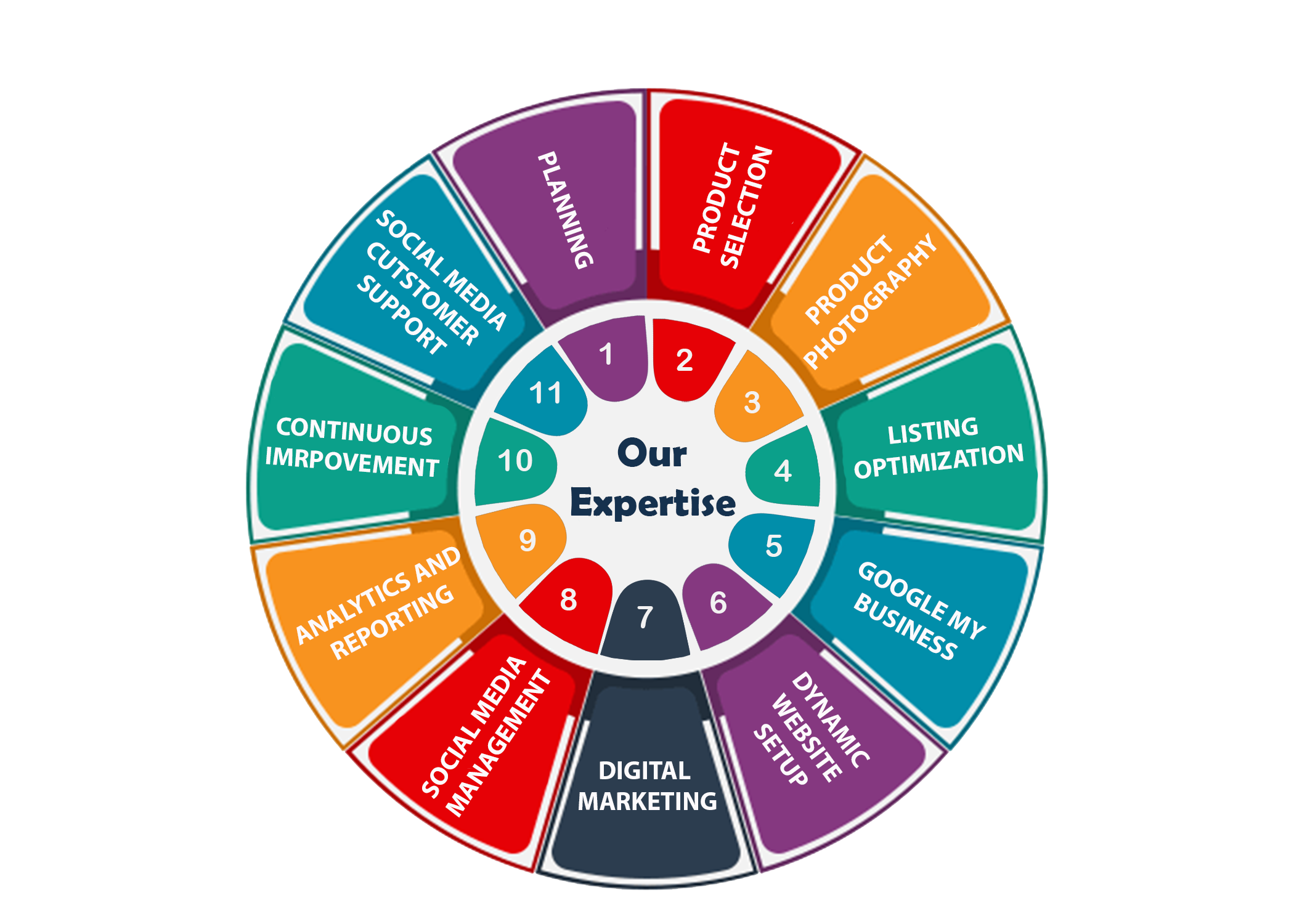 Continuous Improvement
Constantly seeking ways to enhance processes, products, and customer experiences. Learn More
Social Media Customer Support
Adequate customer support through social media is crucial for e-commerce businesses to build trust, resolve issues, and enhance the overall customer experience. Learn More
RECENT WORK
Showcasing Our Recent Successes, See What We've Achieved
SCHEDULE A FREE MEETING WITH OUR SPECIALTY MEMBERS
Are you ready to take the next step toward achieving your goals? We're here to help! Schedule a free meeting with our experts to discuss your unique needs, explore potential solutions, and discover how we can assist you in reaching your objectives.
During the meeting, our team will listen to your needs, provide insights, answer your questions, and offer recommendations. This consultation is an excellent way to understand how we can collaborate and help you achieve your goals.
Product Research
Selecting the right products to sell.
Design
Design plays a critical role in the success of e-commerce websites.
Timeline
A timeline for a business is essential for planning and tracking progress.
Development
E-commerce development allows businesses to sell products and services.
Execution
E-commerce execution involves putting your e-commerce business plan into action.
CUSTOMER REVIEWS
Hear What Our Valued Customers Have to Say, Real Testimonials, Real Satisfaction
"Creszak provides reliable and helpful services. They helped me to find clients through Facebook and Instagram."
"Their visibility and transparency were appealing surely different from other services. I would definitely encourage any person interested in E-commerce to give Creszak a go. I ordered a website with a stripe payment system which they integrated with my bank and multiple forms for my customers."
"Their strategic plans, effective reporting and promising results compelled me to say I would work with them again. I am an Etsy seller. They gave me a good rate for my product photography and created a store banner for me."